586-755-2500
Website Design and Development Services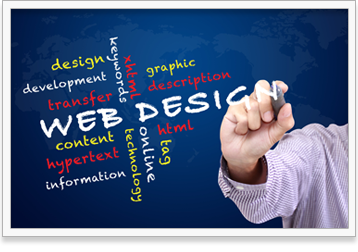 When designing a website, we use the latest technologies such as HTML5, CSS3, and jQuery in order to optimize the user experience ("UX") and streamline code.
Zycon's primary focus is in the non-retail industry. We specialize in corporate web design for (1) industrial companies such as manufacturers and distributors; (2) local companies including contractors, plumbers, roofers, electricians, landscapers, etc.; and (3) the service industry such as attorneys, dentists, opticians/optometrists/opthamologists, and many more.
Web Design and Development Lifecycle
Discovery and Site Analysis

Target Audience
Specifications and Requirements
Goals
Competitor Evaluation

Design

Graphic Design
Logo Design
Color Scheme
Flow Chart
Layout (Mock-ups)
Usability Engineering

Content Writing
Coding / Programming
Testing
Promotion
Maintenance and Updating
From simple, yet effective five page sites for manufacturers or suppliers; to creating and maintaining a website that has over two million pages, Detroit-area based Zycon prides itself on analyzing, researching and delivering top notch, effective and winning websites that completely reflect the focus and needs of our clients.
No cookie cutter template sites here: Zycon uses the latest technologies such as HTML5, CSS3, and jQuery that will not only make your site relevant to the major search engines, but will also optimize the user experience.
Zycon isn't just a design factory: Zycon employs a step by step process from start to launch and beyond that will ensure that your site achieves maximum optimization and get the results or even exceeds your expectation on your ROI!
Our designers will:
Employ analyzing techniques that will find your target audience; develop specifications and requirements; set specific goals, and evaluate your competitors.
Design a site that is not only visually appealing to the users in your specific trade segment, but will also be technically sound and easy to use and navigate.
Design working mockups so that you can see and tweak your site before it ever goes live. Not only does this ensure accuracy, but includes you in the design process as well.
Design a site that embeds the latest SEO and SEM techniques; use custom coding and programming instead of templates; make sure that your site is mobile friendly, then finally test the site to make sure it appears and works properly in all of the latest browsers including Internet Explorer 7+, Firefox, Opera, Safari, and more.
Once live, Zycon — as a full service marketing company — will promote your site and make sure that the site is known by the major search engines.
For convenience, Zycon offers a monthly maintenance plan that helps you reduce or even eliminate workload for modifying site content; renewing your domain name; or dealing with web hosting.
Make the Internet work for you and let Zycon show you how!