586-755-2500
About Zycon Marketing Solutions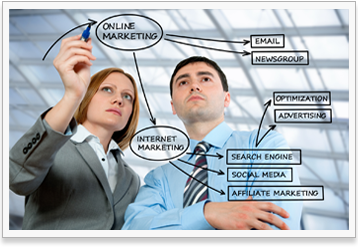 Zycon Marketing Solutions, a division of Zycon based in Warren, MI, a suburb of Detroit, specializes in geographically targeted lead generation, search engine optimization (SEO), conversion rate optimization (CRO), web design, PPC management, content writing, and social media management (SMM) for the industrial and local retail small and medium business (SMB) space. Our 15+ years of operating Zycon Directory of Manufacturers, a versatile tool and resource for engineers and technical buyers worldwide, allows us to pass that expertise on to our clients' business. Creating and managing an effective Internet strategy requires a team of specialists with varying skill sets. Zycon has assembled one of the best teams in the industry, and offers several levels of marketing, advertising and sales support, depending on clients' needs. Whether you're a local contractor such as a plumber, electrician, or landscaper; an optician; or even a valve and actuator manufacturer, we can make the Internet work for you!
Zycon Marketing Solutions can focus on a single area of need or we can provide you a full-fledged comprehensive ongoing marketing program, ultimately striving for the best return-on-investment (ROI) of your marketing dollars.
Not only can we design an entirely new website, we can promote it and your brand in the search engines using social media and on-page and off-site SEO, increase conversions through CRO, and manage offline marketing using lead generation and teleprospecting. Because we only work with one company in each trade per city, we can get your new website or marketing campaign up and running before your competitor does! Zycon's focus on specific trades allows us to be more efficient at developing a strategy that works best for your business, do a better job than our competitors and at a lower cost.
Let Zycon work for you by letting us show you the way to a better marketing strategy! Zycon Marketing Solution's team of experts looks forward to discussing how best to accomplish your company's long and short term goals. As specialists in the marketing and promotion of manufacturers in all industries, Zycon offers the most comprehensive, strategic and cost effective solutions available.