586-755-2500
Conversion Rate Optimization (CRO) and Landing Page Optimization (LPO) Services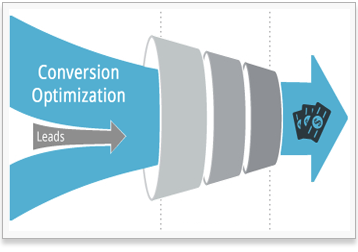 Optimizing a website takes a diverse team of professionals with unique skill sets. Zycon not only has expertise in designing winning sites, but also sites that are engineered from scratch and with ease of use in mind. Furthermore, once your site is up and running, Zycon's commitment to you doesn't end there. Zycon will continually test and analyze your site as a means to optimize it for the most conversions and best return-on-investment (ROI).
Having a great website may not actually be all that great if no one is coming to it, purchasing your product, or requesting a quote on a service. The purpose of a website is "converting" visits into buys and put money into your pocket. While building a website and promoting it relates to the "if you build it, they will come" mentality, it does not necessarily satisfy the "if they come, they will buy" mentality. This is where Conversion Rate Optimization (CRO) and Landing Page Optimization (LPO) come into play.
Zycon Marketing Solutions will have a team dedicated to your project and set up a series of goals and funnels for your key (money) pages. Our team will also determine where potential problems lie in your website. A visual and code inspection, along with A/B testing (essentially two different pages for comparison split 50/50 between visitors) and multivariate testing (a page with a series of 'variable' elements such as an image, button, or headline that are changed up randomly to different visitors) will help us pinpoint any issues. These could be as simple as a button being too small, or text being too confusing. It could be more sophisticated such as difficult page navigation. In other scenarios, we may suggest perhaps adding a bundled offer or coupon.
Whatever the cases may be, Zycon will analyze and run tests on both real-time and archived data, and ultimately provide you the optimal solutions.