586-755-2500
Pay-Per-Click (PPC) Management Services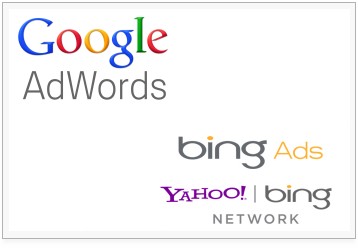 One of Zycon's specialties is working with companies to manage their pay-per-click (PPC) campaigns, especially in regards to the two big players in the industry: Google Adwords and Bing Ads.
Benefits of advertising with Pay-Per-Click:
You set your maximum daily and monthly budget and cost-per-click (CPC)
You are only billed when someone clicks your ad
You are in control of what areas you would like your ad to appear
You can edit your budget or cost per click anytime
Measure the impact of your ad by reviewing reports of keyword or phrase performance
Reach people when they are searching for your type of product or service
A Google AdWords campaign allows your company to reach out to new customers and increase sales by focusing on specific keywords or phrases that are specific to your industry. Your ad can be seen on Google and also its partner websites.
A Bing Ads (part of the Yahoo / Bing Network) campaign provides PPC advertising in a marketplace made up of Yahoo!, Bing, and partner sites such as Facebook, Amazon, and Monster. Although smaller than the Google network, advertising here can help your ads potentially reach up to 54 million unique searchers.
Contact a member of our staff today to learn more about expanding your company's reach through Pay-Per-Click advertising and how Zycon Marketing Solutions can work for you.